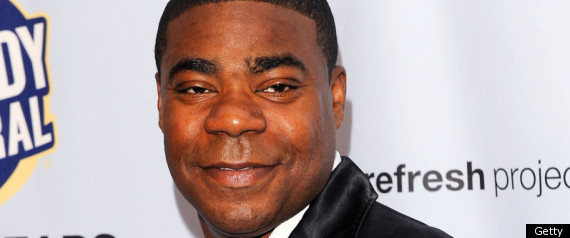 [SOURCE] 30 Rock star Tracy Morgan is in intensive care following a serious crash on the New Jersey Turnpike.
The comedian's limo bus collided with a pair of tractor-trailers north of Trenton around 1 a.m. on Saturday. State police tell Philadelphia's NBC10 that one of the truckers was to blame. Reports say six vehicles were involved, all told.
Morgan was taken to Robert Wood Johnson Medical Center in New Brunswick. Police say one of the passengers from his bus has died; three others were critically injured and one is listed as being in fair condition.
Morgan was scheduled to perform at a casino in Dover, Del., Friday night and was presumably traveling home to Bergen County, N.J.