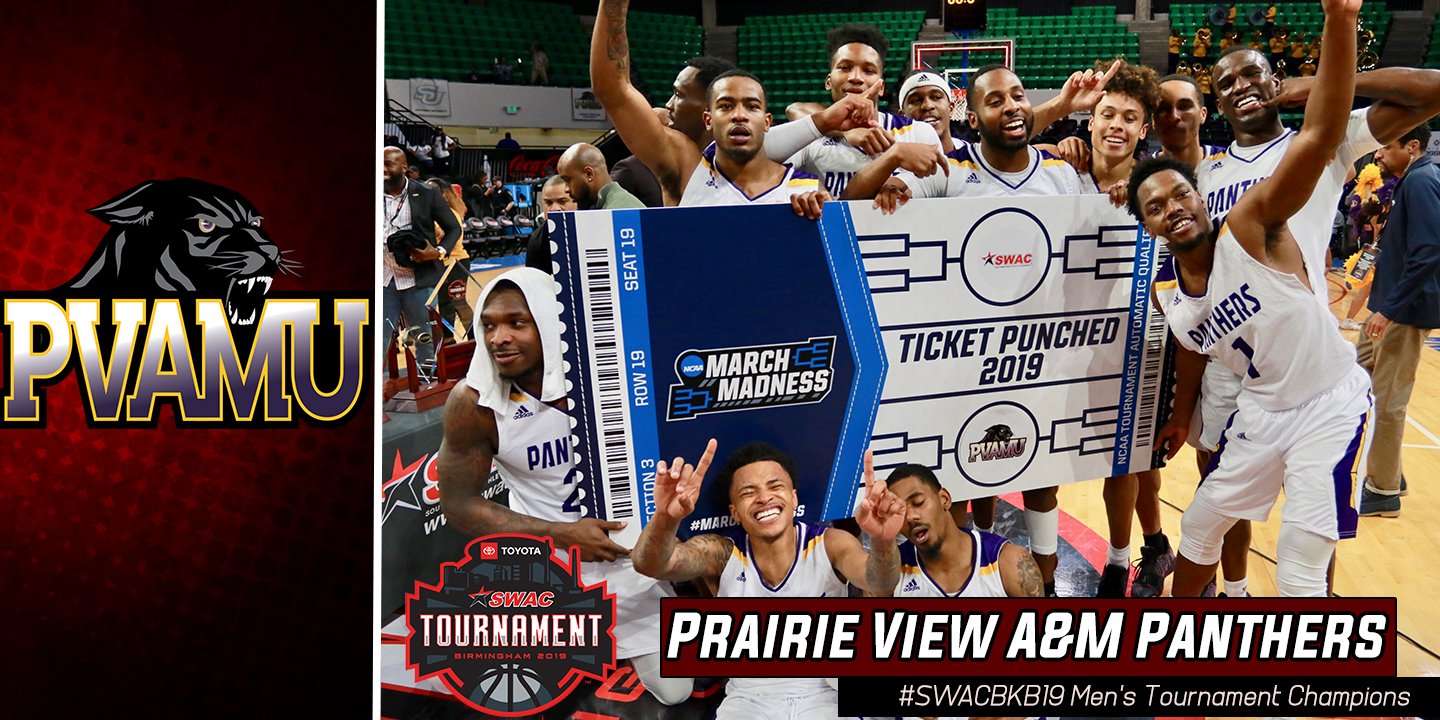 The Prairie View A&M Panthers (22-12) defeated the Texas Southern University Tigers (21-13) 92-86 to win the SWAC (South Western Athletic Conference) and a spot in the 2019 NCAA Tournament.
The Panthers were led by guards Gary Blackston and guard Dennis Jones, both of whom scored 17 points. Forward Devonte Patterson led the team in rebounding with six boards and chipped in offensively with 10 points.
Head coach Byron Smith has led his team to the NCAA Tournament in his second full season as head men's basketball coach at Prairie View A&M University. This is only the second trip for the Panthers to the big dance after getting there once before in 1998.