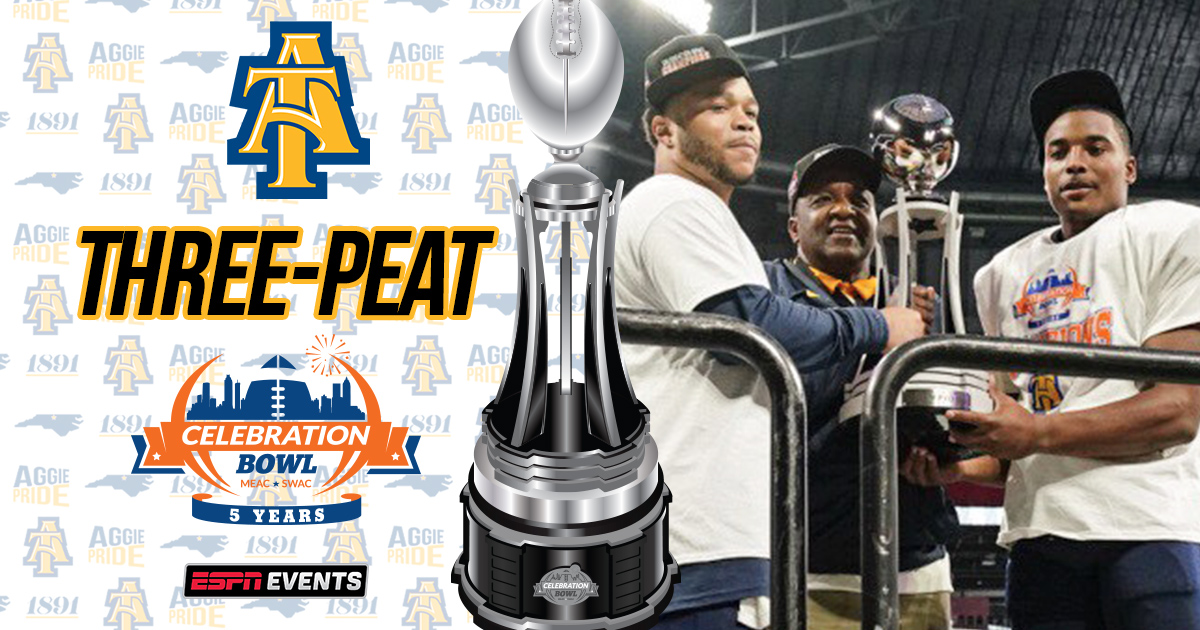 The MEAC (Mid-Eastern Atlantic Conference) champion North Carolina A&T put up fantastic offensive numbers against the SWAC (South Western Athletic Conference) champion Alcorn State and won the HBCU National Championship at the 2019 Celebration Bowl.
The 64-44 victory gives the Aggies their third straight HBCU national title and their fourth overall.
North Carolina QB Kylil Carter completed 18 of thirty passes for 364 yards, six touchdowns, and no interceptions. He also rushed for 96 yards. Junior Korey Banks had 122 receiving yards and two touchdowns while running back Jah-Maine Martin rushed for 110 rushing yards and 2 Touchdowns.
"I just give all the praise to my guys, offensive linemen and my receivers," Carter said. "Without them, it wouldn't have been possible. I give them all the praise."
The game featured 1,034 combined yards, 108 points and 45 first downs.
The Aggies are now 3-0 against Alcorn State in the Celebration bowl
The Aggies finished the season with a 9-3 record. They joined Winston-Salem State (2011-2013) as the latest teams to win three consecutive HBCU National Championships.
"I'm very proud of my football team," NC A&T coach Sam Washington said. "I thought they played with a lot of courage, effort, and want to. They came out very confident. They started fast and finished strong. I am very proud of that."