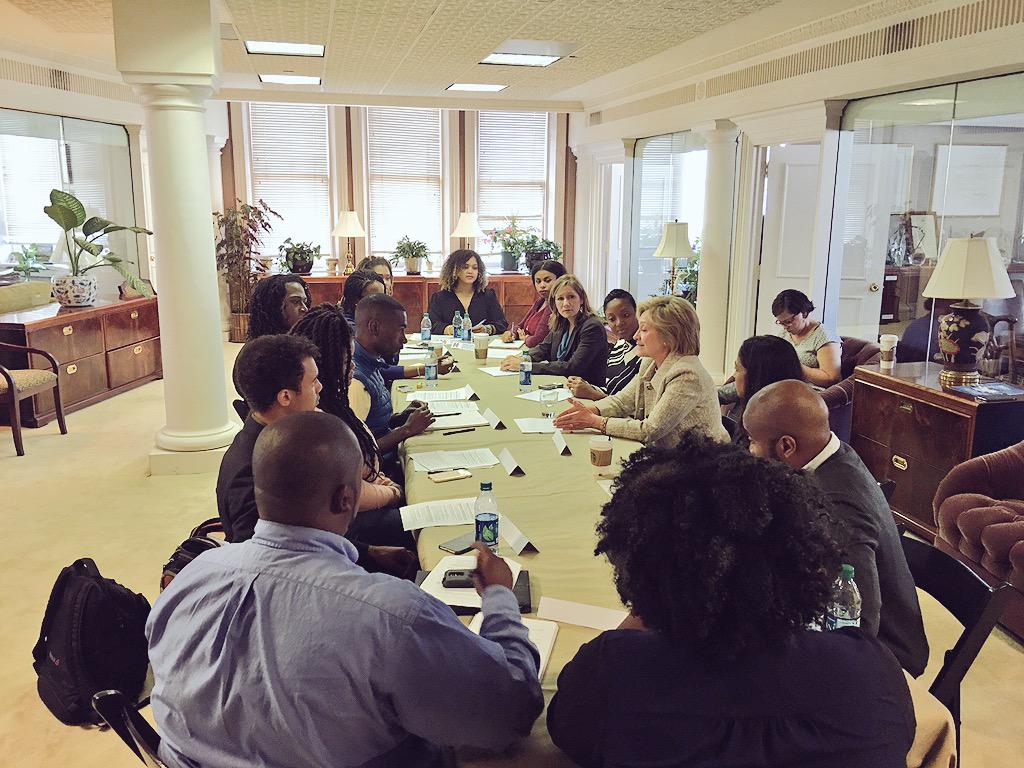 After Hillary Rodham Clinton wrapped up a meeting with Black Lives Matter activists in Washington, initial reports signaled that it had been a productive session.
DeRay McKesson, the leader of the group that is pushing to end police brutality against black people, tweeted out some details after the 90-minute gathering and said that they had pushed Mrs. Clinton to use less "coded" language when talking about black issues and to "de-center" the police as the key to making communities safer. He said that the Democratic presidential candidate was clear in her commitment against private prisons.
"In the end, I think she heard us," Mr. McKesson said.
Aurielle Marie, another member of Black Lives Matter who was at the meeting, said Mrs. Clinton listened closely but did not offer specific proposals for addressing "anti-blackness" in America. Ms. Marie said that she was impressed with Mrs. Clinton's openness, but also expressed concern about a lack of urgency among all of the presidential candidates.
"We are past the point where we need to just sit around and have conversations," Ms. Marie told CNN. "The matter is urgent."
The group is expecting to hear more details from Mrs. Clinton about her platform for overhauling the criminal justice system in the coming weeks.
[
SOURCE
]