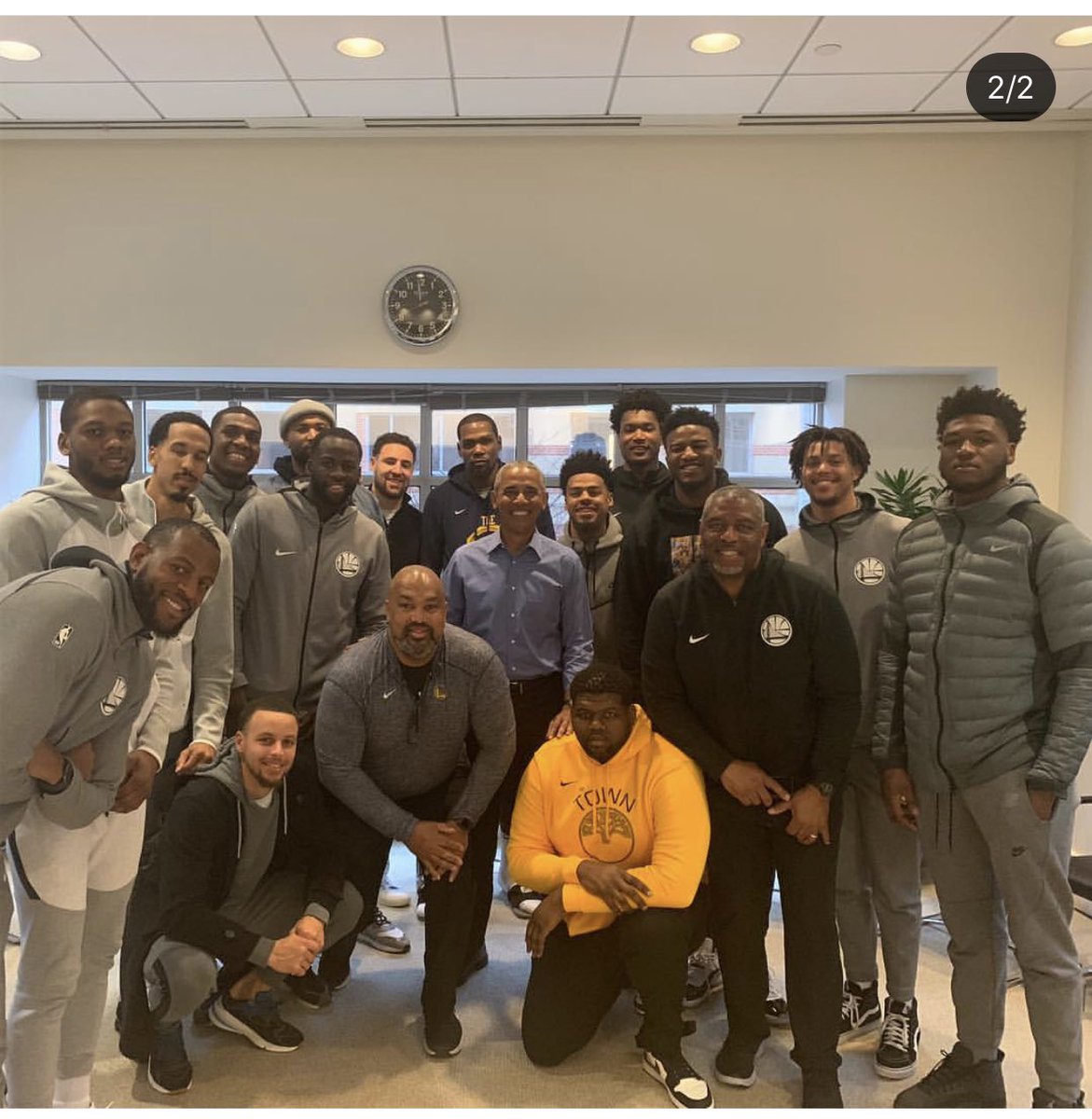 NBA champions, the Golden State Warriors met with everyone's favorite president....Barack Obama on Thursday after declining to visit the White House to meet with that other guy.
The team visited the former President on Thursday before their game against the Washington Wizards in the nation's capital.
The Warriors posed with Obama in a picture of the visit that surfaced on social media Thursday.
The team met with Obama for nearly an hour.